Friday, November 2nd....It's been 8 years.....I did receive a note from one of Stacy's friends.....the person did not sent it.....I would like to put these on this website......THANK YOU

Weds, Sept.12th 2012
I did have a hearing/court date yesterday......as soon as we left the hearing.court room I recieved a text saying......."I JUSTGOT WORD...THE APPEAL HAS BEEN OFFICIALLY DENIED!!!"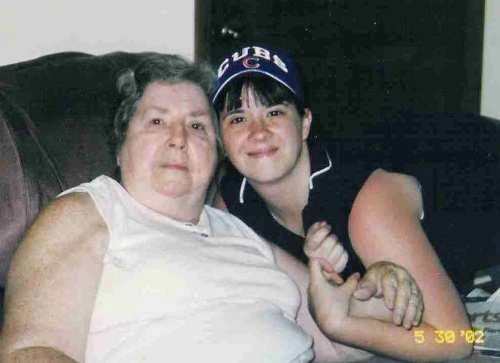 Beverly Norka passed away Febuary 13th. I did say a little prayer for her.....say Hi to Ed for me....give Stacy a hug for me. I'm sure we will all meet again.

Weds, May 30th, 2012
I did recieve a comment....asking if David Green was going to get another trial.....I wish I could answer that question right now.....On March 28th, the judge tell everyone that she did want some information from the judge that precided the case. That was about 2 months ago. I can only give my impression right now.......I do agree with the Jury.....David Green was guilty......I agree with the apeals court.....David Green was guilty.....I agree with the Indiana supreme court.....David Green was guilty.....I believe that David Green should serve the rest of his sentence in jail.

I will be going to Ginette and Daves House to do a little cooking on Thursday....(tomorrow)....I will see if I can find out any more info


Weds, March 28, 2012

Kathy, Chris, Ginette, Tasha and I did go to Crown Point today......David's mother sister and brother were there......The hearing had three witnesses......all lawyers....I will try to keep everyon informed





case that David's is going through. I think that they are trying to get a new trial. From what I understand, because he and his lawyer did not know the names of the jurors during his trial. He is tried to apeal the verdict and this case has even gone to the Indiana supreme court. None of the judges wanted to change the verdict from what I understand.

Today is the 21st of September, 2010. I just wanted to let everyone know that I have had a little heath problems lately. I'm starting to feel better, and hopefully I get bet back on this website and bring it up to date.

In some ways I don't think that I'm the same person that I was some years ago when this website was started. I do have some different thoughts that go thru my head that may be a little different now than they were a few years back. I will share these thoughts and hope that others share with me. Also I did sign up on http://www.websleuths.com/forums/showthread.php?t=20257 ...I do plan to go thru this site and update the things that need to be.....thank You.....Jim

Today is October 18, I wish I could tell you a little more of what is happening......I was told
that the new hearing is set for some time in January. As soon as anyone tells me....I will pass
it around.



Stacy was a mother, daughter and a friend to many. Her life and the life of her unborn son,
baby Nate, were cut short on November 2, 2004. That night they were taken from our lives
through a selfish, senseless act.

Stacy's husband David Green agreed to make a statement to the police only after he consulted
with his lawyer, and the death penalty was taken off the table as a punishment for his crimes.
During this statement he blamed Stacy,saying he was defending himself. Than afterwards,
went to his girlfriends house to spend the night with her.



This site is a tribute to Stacy as well as a forum for friends and family to express their anger,
hurt and feelings towards the entire event as well as the trial.

The trial began August 14, 2006 in Crown Point, Indiana. On Friday, August 18, 2006, David
Green was found guilty of 2 counts of murder......sentencing was on September 22,
2006 and David Green was sentenced to 90 years - two consecutive 45-year
prison terms.

On July 27, 2007 the Appeals court affirmed the convictin and
sentence of Green. On August 27, 2007 Green filed a petition for transfer.
On Nov 29th 2007 an appeal filed by David Green was heard by the Indiana
Supreme court, The court in effect found for the State of Indiana. Another
appeal is in the works at the presant time.If I recieve any information I will post it.

We miss you Stacy....we love you so much....you will never be forgotten.

Mike and Kathy did arrange for Stacy and Nate's guest book throughNWITimes.....
this is an interactive site and is monitored by the newpaper.
http://www.legacy.com/NWITimes/Guestbook.asp?
Page=GuestBook&PersonId=2788156&GuestPage=1

Monday June 29th, 2009.....I was searching the web this morning trying to look
up information to update the site. Chris and Her brother Jimmy did put Baby
Nate and Stacy on "Find a Grave"....http://www.findagrave.com/cgi-bin/fg.cgi?page=gr&GSmpid=46832972&GRid=15413618&


There is alot to do to this site...if anyone has any ideas or pictures
please contact me. There are some links that are not working properly,
I will be correcting/updating them on a timley manner.

If anyone has any ideas or would like to make any comments, Please
use the comments page.

I do want to thank Jennnifer for taking over the website during
the trial and afterwards, I know I'll never be able to do the things with the
website that she did......